SID HARTA

Publishers
Book Publishers
s
Memoir

Noel Braun yearns to walk the Camino, the ancient pilgrimage route that leads across France and Spain to Santiago de Compostela. Since the suicide of Maris, his beloved wife of forty-two years, he has struggled to find himself.

Australian Fiction

"We've decided for our Moomba performance we should only do songs we know."
"As the band's musical director I would like to say I agree with you completely."

Children's

The real life adventures of Rohan between the ages of twelve months and three years will amuse and delight children, parents and grandparents.

Cookbook

Taafe's research and vast knowledge of food will demystify nutrition for you and show you how diseases and complaints such as Cancer, Multiple Sclerosis, Heart Disease, High Cholesterol, Diabetes, Stress, Low Immune System, Colds and Flu can be h...

Memoir

I used to believe I was what some people would refer to as "normal" compared to others. My life was healthy, free and fun.

Romance

In 1979 Ruby O'Leary follows her dream, only to find herself on an island in the Pacific Ocean, about ten degrees south of the Equator.

Memoir

Set in Dublin during the years of the Second World War and in England during the postwar years of the 1950s and 1960s Against the Wind is a lively and compelling memoir.

Medical

Biographic

A few months after her arrival in Australia, eighteen year old Chris Baxter reads a letter addressed to her boyfriend's mother that sets the course for the rest of her life.

Historical

JRR Tolkien?s inspiration for his best-selling books, The Lord of the Rings, has always been a mystery.

Food

Cookbook

What really goes through the minds of pastry chefs? Are they like kitchen chefs? Are they of the same temperament? Do they get the same recognition?

European History

William Duke of Normandy conquers England in 1066. Jews follow him, arriving as traders. They have financial expertise and money-lending capabilities that are much needed in the medieval economy.

Memoir

Relationships

The disintegration of a marriage and a plummeting in financial and social status when in her late forties, leaves the author stranded with a limited income...

Memoir

This story, (the first of a trilogy) covers the period in Ireland of The Hampsey family, leading up to the late 50s until their arrival as ?10 pound migrants in Australia, November 1960.

Self Help

Carlo Fraiia has suffered from depression and loneliness and has survived. He has gathered many wisdoms along the way and he has realised that he wants to share his strategies.

Educational

An evaluation of Australia's water market as a new global standard for managing water resources.

Memoir

the autobiography of a paraplegic details the events leading towards his motorbike accident that resulted in his becoming a paraplegic, how his life dramatically changed and how he has dealt with it ever since.

Psychology

This true story of John, a young schizophrenic man, the eldest of four boys, who grew up in Canberra at the time Walter Burley Griffin was designing the lake, in a happy home where he had fun, got up to mischief with his brothers and was regarded...

Thriller

Archaeologists stumble upon an Egyptian hieroglyphic code that leads them around the world in a race to decipher many obscure clues, on their quest to find the lost secret of an ancient machine that could grant immortality.

Biographic

Memoir

A light-hearted, ironic account of a lifetime's addiction. It is one person's story, but it may strike familiar sparks among many others.

Historical

An exciting journey through Australian history from 1812 to 1937, as the author sets out to solve the secrets of a mysterious grandmother he never knew.

Australian Fiction

Two years ago, Jessie Wyre died, but to Meredith Reed it feels like only yesterday. 'I remember Jessie holding me close to him on those days we sought refuge in his bedroom together,' ...

Thriller

Harry Wallace is asked by the Australian Intelligence Service to collect and deliver a small package during a business trip to Indonesia.

Australian History

The Massacre at Myall Creek represents a tragic page in Australia's history. The massacre was described by the Chief Justice, Sir James Dowling, as 'one of the most important cases which has ever come under our notice since there has been a Supre...

Sci Fi

An in-depth study into the mind of an alien crewmember. A look at time and space of several aliens and how they react to human beings; their idea or hypothesis about our lives, our everyday thoughts and modern society.

Memoir

As one of the earliest properties pioneered north of the twenty-sixth parallel in the Roebourne District of the Pilbara, Karratha Station harbours a fascinating history.

Thriller

21st December 2012 came and went. Apparently, the world had survived the foretold Apocalypse.

Historical Fiction

In the seventeenth century colonial town of Salem, Pastor Parris household grows larger with the coming of his niece, the young Abigail, cousin of his daughter, Betty.

Memoir

In the spring of 2008, an Australian woman arrives in Paris to fulfil a dream of discovery and to immerse herself in French history and culture.

Travel

Memoir

Di, an historian, and Bill Perkins, a geologist, are possibly on their last trip overseas and are determined to make it a memorable experience.

Children's

Fantasy

A reclusive old man had to die before something of major proportions happened in the small seaside town of Calder Cove.

Historical Fiction

Disguised as her twin brother, Rebecca finds happiness and fulfilment as a navy cadet aboard the man o? war ship the Arochmuir.

Biographic

Emma was your normal kid - a kid full of energy who loved to hang out with her friends. Her passion was dancing and singing and her teenage world was innocent and exciting.This is the true story that will break any parent's heart.

Travel

Memoir

Travel abroad in the 1950s – what was it like? Why did you go? How did you get there? Who did you meet? Did it change your outlook? How did you cope without a credit card or mobile?

Psychology

In The Longest Journey: finding the true self, Amanda Stuart describes how clients, men and women, addressed a range of difficulties, including anxiety and depression.

Historical Fiction

Throughout her moving and epic tale set during the Second World War, first-time author, Irene Drummond, enthrals the reader with the adventures of the Land Army Girls.

Sci Fi

This is the story of two young scientists Tom Jackson and Scott 'Mad Dog' Maddocks.

Romance

Separated in infancy, rediscovered by chance, can they unravel a mystery and find a way to reunite? Wistful and passionate, the wayward Cécile d'Armagnac has enjoyed the indulgent childhood of a French noble...

Historical Fiction

When Came Was King is the story of the Reynolds brothers, Joshua and Robert, their lives, loves and their family, and a wide and varied cast of characters who helped establish, settle and expand the tropical sugar fields of North Queensland.

Memoir

This moving true story is an example of the power of self-belief, support, persistence and courage; gives insight into the interior of a public hospital and the emotions of two people experiencing an extended stay there;

Historical

This book tells the gripping stories of twelve men who were imprisoned in the death camps in Laos. It tells the truth about the hidden war in Laos.

Australian Fiction

In the mid-sixties Therrie receives a letter from an unknown soldier serving overseas. Falling hopelessly in love, she is catapulted on a course of love and adventure, unprepared for heartache and pain long after the Vietnam War is over.

Biographic

Norman McCance was one of the stars of early radio in Melbourne. He became immensely popular during the second half of the 1920s for his broadcasts of wrestling matches for radio station 3LO, now known as 774 ABC

Historical Fiction

When valour and duty stand above a heart's desire ...

Australian Fiction

My friend always said that there were only three types of days in this world: Big ones, Whoppers and Oh, my Gods.

Thriller

Errol Davis is both cunning and vicious.
When he walks, he crouches like a wild dog.
He is also supremely patient, prepared to wait long hours to prey upon the young women he encounters hitchhiking, bushwalking and camping.

Children's

The story of an ordinary snail, who finds out he's not so ordinary after all.

Poetry

In this latest collection of Leslie Roberts' poetry, several of the themes and ideas presented in an earlier volume, Leadlights and Lanterns, are extended and developed, but there is much that is new and original.

Biographic

Although we put much energy into controlling events in our lives by working hard, seeking financial security and stable supportive relationships, many things remain unpredictable.

Australian Fiction

When Mark, a newly ordained young English Anglican priest feels called to work with one of the bush brotherhoods in the Australian outback he discovers that all of his recently acquired book learning is one thing...

Inspirational Stories

Di Perkins, influenced by the ABC television program Australian Story, has collected equally inspirational stories as told to her by young adults...

Memoir

Australian History

In 1946, a devastated and defeated Japan was occupied by Australian forces based in the prefecture of Hiroshima.

Australian Fiction

An atmosphere of drought and fire dominates parts of the state of Victoria and intrudes itself inexorably into the everyday life of the people living there.

The first of a series of the Bambino Book, Numeri e Animali is written and spoken in Italian and is the perfect start to learning the Italian language. Beautifully illustrated, young readers will enjoy learning as they listen and read along.

Biographic

Philosophies of life and humanity, written by an Australian who has spent decades advising leaders on strategy in many capitals of the world.

Historical

Fiction

As a self-conscious, proud and democratic Rome defeated, subjugated, dominated and taxed, could she herself guard against foreign Gods? cunning, drugs, computers and prophecies?

The first of a series of the Bambino Book, Numeri e Animali is written and spoken in Italian and is the perfect start to learning the Italian language. Beautifully illustrated, young readers will enjoy learning as they listen and read along.

Australian Fiction

The dominating physical presence of the countryside makes her feel small – a hill country landscape scarred with dark-green fissures of hidden valleys, suffused with cloying smells lurking in the heat.

Thriller

When a crane failure on the CityView high-rise development puts two of his men in hospital project manager Mike Georgiou knows he has a serious problem on his hands.

Spirituality

Self Help

This is a life-changing book. The Music of the Soul is a journey of change to realise your highest potential in this lifetime.

Australian Fiction

An adventure in physical, management and social engineering and contradicts turgeon's Law (ninety percent of everything is crud) by what happens when an unlikely group of four people.

Self Help

After an accident dating back to World War II causes Ron Bentick, years later, to be virtually paralysed for months he turns to hypnotherapy which changes his life.

Australian Fiction

Satire

Dr Moss Lane Lives the so-called good life, with a busy medical practice, an attractive wife and a modern luxury home in the Melbourne suburbs.

Australian Fiction

Have you ever thought about how a coincidence can change the life of a family? Or perhaps why an accidental insult leaves you feeling perplexed and bewildered ...

Relationships

When families break down, it can often be difficult for parents to effectively communicate to each other about their children.

Biographic

Health

Susan Webster is a vibrant fifty-one-year-old, married for twenty-odd years to chauvinistic Nick. She has a family, a career and a lover

Humour

In this sequel to the popular My Word, Laurie Barber highlights some of the common and not-so-common words used as we mangle our language. He also gives some fascinating stories about how words have evolved.

Travel

This book is not fiction. This is the story of the author's life as an expatriate, and takes the reader on a journey through five continents and seven countries.

Australian History

Anyone who has worked at 3M Australia for any length of time soon feels as though they are part of a big family.

Australian Fiction

The Australian outback is a vast emptiness most people never get the chance to visit. Many that do are overcome by the isolation, the incredible distances and for the most part its deafening silence. However, those lucky ones who live there love the

Australian Fiction

Such is Pree's motto in life. How different the sharp tongued Pree is to Katherine, a suburban housewife and mother.

Australian Fiction

Eight year-old Emmaline and her best friend Rosemary empathise with and support the older, much-bullied, but highly musically gifted Rhupert.

Thriller

Since that fateful day, computer expert David Hayes has been consumed by his need to learn more about his past. Frustrated at every turn, his search seems destined to fail until the sudden arrival of a photograph from his past

Historical

Rosie is not alone in her growing apprehension towards Australiaís involvement in a war.

Australian Fiction

They came in their tens of thousands and stayed to make Australia their own. What did they leave behind? What did they face?

Philosophy

Ethics

Are those values and beliefs, which are central to the way we live, determined by our biology? Wittgenstein thought that they were forced on us by life experiences. On the other hand, Jean-Paul Sartre saw them as a matter of choice.

Biographic

These are the reflections of an amiable old fellow as he contemplates life in its many aspects: ageing, personalities, housekeeping, fashions, entertainment, health, sex, finance, politics

Thriller

Acrobats of Reason is the compelling story of Martin Wilson-Jones, his struggle to survive Indonesia's corporate world and the steady erosion of his own principles.

Historical Drama

Historical Fiction

The Tobacco Barons is Chrisse Feros? account of the unforgiving and barbarous pursuit for power between two dynasties of entrepreneurs for control of tobacco in the islands of Sumatra and Singapore in the 1930s.

Memoir

The world today is demanding ? of our time, our attention and our resources. Keeping up with multiple demands can be physically exhausting, even debilitating. It can make you sick ? very sick.

Educational

Children's

Pictures of familiar people and objects will work best when using this book to teach the alphabet. Our illustrations mainly begin with short sounds.

Australian Fiction

Romance

The first time she laid eyes on him, Justine Kendall knew Bradley Lawrence was the one for her – Brad, hair dark as Cadbury Old Gold and eyes like the Tasman Sea midafternoon on a clear blue day.

Health

Fighting Fit is a concise, crisp everyday guide to living longer, healthier and happier.

Poetry

I wanted to be somewhere else from a young age. In fact, when I was nine or ten I decided to run away.

Biographic

Denis was born on the flat roof of a house in Omdurman in 1931. He and his elder sister Daphne enjoyed happy times there until they were sent to England for their education.

Thriller

Team spirit is the vital element that can turn a well‑trained crew into champions. The crews of the Henswytch Rowing Club know all about team spirit and how powerful it can be, but how far should they go?

Memoir

WWII History

Under the Linden Tree is the true story of Rudolf as he relates his life experiences in therapy sessions over a period of years.

Australian Fiction

Once it was quite an ordinary thing for human beings to see and hear the spirits of the place where they lived and to look to such spirits to provide food and shelter and all the materials for life as well as advice about how to live it.

Fact-based historical novel

Historical Novel

"… every Australian should read this book. Demons at Dusk is an extremely powerful account of one of the most tragic and remarkable chapters of Australia's history …" Peter FitzSimons. Author,

Memoir

Biographic

This book is a collection of anecdotes about various incidents that happened to or were observed by the author over a forty-year period of Veterinary practice.

Health

This book is about you. The younger you are, the more it is about you.


Thriller

Disgruntled investors who participated in class actions against the promoters of two failed dot-com companies are left stunned when they lose both cases in court.

Australian Fiction

This story, All of Us, follows Jenny and Witi and their friends and lovers from Kaikoura, New Zealand to Melbourne, Australia.

Relationships

Philosophy

This book is written in the form of a series of letters to a six-year-old grandson named Angus.

Australian Fiction

Eleanor is returning to Italy after a fifteen-year absence. She is out to lay old ghosts to rest and to examine at a distance the grief that stalks her.

Thriller

For generations the Soh family have done whatever they felt necessary to expand their manufacturing business in Hong Kong. Harry Soh is the latest in a long line of obsessed businessmen with no respect for the law.

Sci Fi

Imagine realising you are not who you thought you were, you do not even originate from the planet you are on? This is the dilemma that Nareena must face and come to terms with, coupled with the responsibility of saving her race and her planet.

Philosophy

Many people are troubled by philosophical worries about the nature of the universe, their personal place within it, and significant life roles within their niche.

Australian History

In the late 1400s, under the leadership of Prince Henry the Navigator, Portugal developed into a leader in the discovery of new oceans and islands. However, in 1580, the Spanish invaded Portugal and the country became subservient to the Spanish Crown

Children's

Six-year-old Jessica is pleasantly surprised to be tackled by a puppy on her way home from school. Little does she know how her mother and father will react to such an event ?

Fantasy

After the Great Split, a young Igloid named Grunt was banished forever from The Valley of Triplock. He had no memory of his past. Evil had overtaken his ancient lands and threatened the Five Valleys.

Biographic

Australian History

Crash landings, faulty engines, lightning strikes, drunken passengers, shonky owners, heroic pilots ? Ross Isaacson has seen them all; and from what he reckons is the best seat in the house.

Crime

Fiction

When Melissa Cross opens her own practice straight out of law school, little did she realise how easy it is to cross professional boundaries, and little did she realise, how dangerous would be her first client.

Biographic

Memoir

Child of the Universe dares you to walk a mile in the shoes of those who care for a family member experiencing addiction and mental health issues.

Crime

Fiction

When body parts are found in the rough, is golf-mad Inspector Porthole up to the task of piecing together the departed souls and their perpetrators?

Humanities

If it was asked of you to fix the world's economic problems, and you were given the power to do so, where would you start?

Humour

Satire

Ear nibbling is the greatest aid to climbing the mountain of love. It?s not how quickly you climb the mountain of love that?s important so keep believing and keep going even if the climb is tough.

Children's

Fiction

Crossbeak, Bonnet and Bone, a family of three Grey Whales, are trapped beneath the ice with no means of escape. In order to survive they must have air and they can find no breaks in the ice through which they can breathe

Sci Fi

Poised to start a new school year, Phoebe watches her world dismantle before her eyes. A future, hundreds of years beyond her time, has come to throw her fragile life into turmoil.

Philosophy

Some people live their lives to the end and they do not know and realise what life is all about. There are so many opinions and competing theories to the meaning of life but what is actually the meaning of life?

Biographic

This is the true story of Glen Sabre Valance, the last man to be hanged in South Australia in 1964. Dead at age twenty one, this young man was my stepbrother.

Biographic

This fascinating biography of an inspiring and inspired Australian has been researched by his son Jack Hoadley, who was seeking the father that he lost when only thirteen years of age.

Detective

Mystery

When he receives a threatening message on his mobile phone, although it is a wrong number, he sets out to track down the caller in spite of his daughter, Esme's, misgivings.

Poetry

A Lifetime in Verses is a collection of bi-lingual poems written by Anastasia Gessa-Liveriadis, over a period of sixty years.

Fiction

Molly Rose?s tragic tale tracks the turbulent lives of Heather and her one true love, Tom ? a man born out of wedlock in rural Australia who fights against the odds of a bruising upbringing and the damaging effects of the Vietnam War.

Memoir

'I choose to live!'
These were the words Heyward Robertson spoke at his lowest point after being diagnosed with Multiple Sclerosis – a debilitating and incurable disease of the nervous system.

Crime

Tyler Brown is an average guy who works at the Duke Of York Hotel in St Kilda. When he sees somebody whisk by in a mysterious-looking coat, he initially thinks nothing of it. Little is he to know that this coat will change his life.

Young Adult Fiction

The first few days of year 12 are disastrous for school captain Daisy Brooks.

Australian Fiction

Billy Hughes was diminutive in stature but gargantuan in achievements. He bestrode the world?s stage during and after the Great War, alienating and irritating renowned figures.

Memoir

Many years later when I asked how she felt when the doll was accidentally smashed she replied ?I could have killed you?. She meant it. Six decades on she still had not forgiven me.

Philosophy

Educational

"Ours is proving to be one of those decisive periods of history in which a fundamental transformation of the human prospect is taking place".

Australian Fiction

When asked what it is about fame and celebrity that draws people so desperately to it, the record producer and songwriter Kim Fowley replied, "Inadequacy ... it's over-compensation for a crummy life, and you decide to have a fantasy life."

Poetry

Where there?s light, there?s shadow could be compared to a carnival freak show, and is bound to attract people with a taste for the bizarre and a certain darkness in their hearts.

Mystery

Detective

When he is called up for jury duty the experience is not at all what Hodgkiss had expected.

lan is just a dreamy, well-meaning young office clerk, but things are going horribly wrong for him.

Crime

Detective

Observant, imaginative, creative, aggressive … offensive, all terms that could be readily and fairly applied to Edgar Hodgkiss as he goes about the delicate business of assisting his son-in-law.

Memoir

The story encompasses two journeys undertaken by the author. Firstly, the narrator travels in Tasmania by car shortly after the death of her husband.

Australian Fiction

Everyone at The Ridge knew that Old Andy had come up with a big black. Everyone knew that he was cutting it himself, with his shaky hands and failing eyesight.

Children's

Lockie was recovering from the steep climb to the forbidden cave when he fell into the crevice of the rock. Far below, his dad and brother, Bray, were building a campfire. The green tent, their home for the weekend, flapped in the gentle breeze.

Crime

Detective

When he learns that Kanundda council is planning to hold an art exhibition, Hodgkiss immediately smells a scam in the making. And he is not wrong.

Self Help

Spirituality

I begin to write this book knowing that life is about keeping true to your inner light. The alpha is the chance to begin and the omega is the legacy you were born to leave behind. First the dream and then the persistence to see that dream be realised

General

Self Help

It has been previously noted that "so many people live lives of quiet desperation". Stress occasioned by money troubles, such as caused by inflation and unemployment, is a major factor in such desperation.

Thriller

Crime

A boy who struggles with being caught between two cultures grows up to become a doctor to keep his beloved mother happy.

Children's

When Miley and Josh were scared of the thunderstorm, they were told the story of René, the Spirit of the Rainbow, and of her battle to save the world from a colourless existence.

Fiction

Fantasy

Matthew's mother disappears one night, but leaves behind Fluke, a plastic dolphin, who becomes Matthew's constant companion.

Fiction

Political Thriller

Jade Green has done what she had previously thought impossible. The infamous madam has emerged from obscurity and dared to use her legendary videos to sway Toby Brown's court case in his favour

British & Australian Fiction

The Extraordinary Tale of Georgiana Lensdale. She was a woman in a man's world, fighting for her own identity.

Historical Fiction

Dolores ranges from the vineyards of the De Lanquez family in Catalonia, Spain in 1853 through to the gold fields of Australia to the present time.

Cosmology

The forty-two prints of Ostaria Selir?s oil paintings and their accompanying texts depict the origin of the universe, the stars and their Gods, the planet?s, their inhabitants, and Earth?s evolution and place in the universe.

Fantasy

Fourteen year old Leo has found the most amazing present for his mum?s birthday. Unfortunately, someone has decided that he will not live to see it ...

Creative Non-Fiction

Some of the best My Word newspaper columns have been brought together in this entertaining book to challenge our thoughts on the English language.

Fact-based Fiction

Men commit terrible crimes in war. When four Allied soldiers, drawn together in conflict against German General Erwin Rommel's Afrika Korps, are captured in the Western Desert during World War II, their experience changes them forever.

Crime

Fiction

Hodgkiss is never wrong … or hardly ever. He was quite certain that the number thirteen was never used on houses in the streets of Kanundda.


Fiction

Crime

Hodgkiss is a cranky old sod. The continual sniping and point-scoring between him and his son-in-law, Detective Sergeant Donald Burke, drives his daughter Esme to distraction.

Australian Fiction

One by one, all the little lambs must die ?

Australian History

He well and truly does. Colour went with King O?Malley. He breezes into the Melbourne Centennial Exhibition of 1888 to have international pressmen rocking with laughter as he tells his stories.

Poetry

This book contains mostly light rhyming verse, but there is also some equally lighthearted prose. The prose consists mostly of comments on what the author feels is a misuse of the English language.

General

Philosophy

Being a parent is a lifetime event and there are few guarantees. Nobody can foretell the future. We can only do our best and try to be optimistic about the outcome.

Romance

British & Australian Fiction

In the 1400s, the Duke of York rewarded his steward, George Darcy, with a parcel of land in Derbyshire. This parcel of land came to be known as 'Pemberley'.

General

One night a year, the infinite normality of the suburbs is shot with utter magic.

Biographic

It is a little-known fact that during the Second World War some Bomber Command aircrews had a second wireless operator, one who could speak fluent German.

Fiction

Crime

The cranky old sod is still sniping at the conniving, manipulative members of Kanundda Council through his letters to the local paper, The Northern Star.

Australian Fiction

From St Kilda to Naples, a tale of food and self-discovery.
When fifteen year old Eileen meets Mama Jocsdi, the owner of a specialty food shop, she realises she wants to learn more about her own culture and to find a purpose in life.

Psychology

On his regular travels across and around Australia a retired psychiatrist notes the mental processes and attitudes of his fellow males while using public toilets.

Travel

Memoir

Ever wondered if you could climb a mountain? Maybe one of the Seven Summits? What if you are a middle-aged, unfit, inexperienced business woman with a sedentary job?

Fiction

At a young age, Gawain is left by his parents with a community of hippies who live on old Tom Slipper's farm in the hills inland from the Gold Coast.

Johnny Marsh is different. For John the mysterious and unknown is not something to be afraid of. When he was a child he wasnít afraid of the monster under the bed; he would go looking for it.

Biographic

Historical

A collection of letters and photographs exchanged between students from the tsunami devastated Aceh province, and children from international destinations.
The foreword has been written by the Indonesian President, Dr Susilo Bambang Yudhoyono.

It comes as a great shock, when suddenly from one minute  to  the next,
we are who we are, and then we are not...
?What? You had a stroke? Well, it could not have been very serious,?

Thriller

Australian Fiction

Molly Sullivan, Australia?s National Security Chief, is looking forward to some time-off to spend with her daughter, Maggie, an overseas investigative journalist who?s coming home for the holidays.

Thriller

After leaving Melbourne to head up a medical service in South East Asia, Lloyd Prentice vanishes without trace.

Children's

Jack is a fun-loving boy diagnosed with ADHD at the age of seven. The Naughty Kid gives an insight into what life is like living with ADHD and how it affects others.

Religion

Philosophy

The Eternal Search for God takes the reader on a guided tour of the belief systems practiced by the majority of mankind.

Biographic

Australian History

On a winter?s day in 1913, Sverre Berg left Norway to get experience in shipping offices in Glasgow and Nantes.

Historical Fiction

The year is 1851 when the feisty but unworldly 18-year-old Isabelle forsakes her comfortable and sheltered upbringing in the Cumbrian hills of northern England to go against her family?s wishes and marry a dedicated young clergyman.

Historical Fiction

Set in exotic surroundings including Sydney, the Australian outback, Tahiti, London?s Whitehall, and the tortuous, burning sands of the Sudan...

Detective

Mystery

>Blurb- Hodgkiss is back. Hodgkiss is a suspicious old sod. When he hears of a dead body found in a locked room and the police have written it off as suicide, his suspicions are seriously aroused.

Australian History

Most early Australians sought a life in coastal towns where only the wealthy indulged in business operations. The larger towns became havens for criminals and large numbers took to drink and reckless behaviour abounded in the community.

Mystery

Detective

Hodgkiss is back. Hodgkiss returns — sharper and crankier than ever.

Biographic

With its roots in a violent and abusive childhood where Joy, her mother and her eight surviving siblings lived under the tyrannical reign of their alcoholic and sadistic father, the path for Joy?s life seemed ...

Australian Fiction

Frank Craig found himself on board ship sharing his meals at a table for eight with seven fellow passengers who are to influence his life and change his destiny.

Biographic

Escape from Oppression is a true story, set against the backdrop of Germany in the 1930s and 1940s.

Biographic

General

The 70s ? an era when V8s ruled, motorbikes were naked, hair was long, Led Zeppelin and the Eagles soared the airwaves ?

General

The Man In The Dress is Leonardo from Vinci.

Australian History

Historical

During WW2 many Australian operatives inserted behind Japanese lines by submarine, parachute or boat fell into the hands of the enemy who were waiting for them as they landed.

Thriller

Following the murder of a young, well-liked man in the small, peaceful community of Pedley, Tom Harrison?s world is plunged into turmoil. Determined to protect his niece Brigit from Scorpio, a notorious drug syndicate.

Relationships

And they lived happily ever after. That?s the dream ending we all expect from a committed relationship, but dreams can become nightmares, and relationships end.

Memoir

(with apologies to Captain Joshua Slocum) is not only about the author?s love of boats and sailing, it is a social commentary about the return of a native son and his re-discovery of Australia after an absence of nearly 40 years.

Thriller

As the flames burned furiously, the body seemed to come alive. The fingers began to curl and turn white as the skin blistered and popped. Slowly the body began to sit up as the stomach muscles contracted in the heat.

Australian Fiction

The scene?the luscious lazy tropical town of Rabaul, New Guinea. The time?January 1942.  

Biographic

The beading girls provides an exciting snapshot of the baby boomer era, historically important because of the introduction of the contraceptive pill.

Thriller

Every now and then predictable patterns in life are broken and time as we know it can change and alter its nature.

Australian Fiction

Traumatised cop Sam Brinkley uncovers a murder when he searches for gold.
Donovan was the big boss and had told Sam Brinkley that he was no good to Homicide the way he was.

Children's

For middle primary school readers
London detectives DemiChat and Lord Flannery Beagle discover that a scientist has gone missing!  He has left behind a trail of purple powder which makes Flannery sneeze his way across France into Italy.

Biographic

Australian History

Allan Stanton?s dreams of becoming a professional golfer were cut short in June 1967 when he was called up for National Service in the Australian Army

Young Adult Fiction

Casey is a twelve-year-old boy living in the secluded suburb of Lily Hills, but there is something about his family that has always made him different to the other students at his local primary school.

Australian History

Sport

The Australian Wrestling Tradition
An exploration of the origin and history of the world?s oldest sport


Historical

Romance

From the windswept Shetland Islands far to the north of Scotland, to the ancient ruins of Zimbabwe and then to the mystical Mediterranean Isle of Capri, young Vaila takes us on a breathtaking romantic journey of history and intrigue

Historical Fiction

For the poor in 18th century England, life was difficult and oftentimes brief, with pain and death a constant presence.

Memoir

Australian History

Teen Time, Bandstand, Dig Richards, Johnny O?Keefe, Sing, Sing, Sing, Col Joye & The Joy Boys, The Delltones, Sydney Stadium, Saigon?

Children's

The book ?The Adventures of the Super Bubbleloos-The Bubble Orb and Splat the Dragon?, is the first in my Super Bubbleloos book series.

Historical Fiction

Tom Adams was fascinated with telegraphy from an early age and was invited to witness the transmission of the first shore to ship message in the Southern Hemisphere.

Memoir

Reg Mounsey?s life story is one of courage and determination in a seemingly heartless world. Reg is an optimist despite the rough roads which he has travelled.

Horror

Elena Manory is by no means an ordinary teenage girl. Being born with the ability to heal herself from any injury, and with the knowledge that on her eighteenth birthday she will become a vampire, Elena is aware that she is more than a little differe

Comedy

Satire

From the author of The Wong Way to Marry comes a tale of tripping in a beat-up old Kombi, on a hippie trail, heads full of zombie!

Biographic

Memoir

No concrete evidence was ever found as to who lit the match but I overheard Dad tell Mum, ?I?ve got it narrowed down to three small suspects.?

Australian Fiction

Set against transcendent love, unrelenting hatred and loyalties to friends and family, Turquoise is the story of an enduring and passionate love affair between Yasmin and Renan, which spans two decades, two marriages and three continents

Sci Fi

The planet Zula is reeling from the effects of global warming and burning amid the flames of a worldwide war over resources.

Action

Fiction

When her friends become trapped in an ancient room supported by a 1500 year old rope, archaeologist Gillian Bright knows their time is limited. The rope could break at any moment, plummeting them to their deaths, and she is the only one with the skil

Action

Fiction

During the year of Our Lord, 1484, Pope Innocent VIII issued a Papal Bull declaring ?that members of both sexes do not avoid to have sexual intercourse with evil angels, incubi and succubi ??

Historical Fiction

Africa prior to the First World War. When the grandson journeys to Tanzania in order to give the deceased elephant hunter a spiritual homecoming ...

Biographic

James Nott was born into a farming family in the Central West of NSW. His early schooling took place in Dubbo, followed by boarding school in Sydney.

Educational

An examination of Australia's condition, outlook and option's for the first half of the 21st century.

Biographic

Memoir

A passionate quest to find answers for generations of defeated mothers.

Memoir

Religion

A tour de force of a memoir in an unmistakable Australian voice. Often humorous and with a heart for the underdog, this is also a kind of love story. Nick Greiner former Premier: "A highly personal, insightful reflection on a life of public service

Crime

Thriller

At a young age, Gawain is left by his parents with a community of hippies who live on old Tom Slipper?s farm in the hills inland from the Gold Coast

Biographic

This book aims to help form a basis for inquiry into Lonergan?s achievement in his new approach to the great philosophical questions...

Memoir

The Dictates of Destiny is an intriguing story concerning a most unusual and complex man.View the movie trailer at http://www.dictatesofdestiny.com/

Fantasy

Romance

This kind of thing couldn?t happen ? or could it? Matt Martin, an Australian soldier, is killed at Gallipoli in 1915, but ninety years later finds himself inhabiting the body of a drug dealer, Damien Hunter.

Thriller

Des Simpson wants to be a professional piano player, but in 1938 opportunities are rare, so when he gets the chance to play in a dance band he takes it.

Educational

Educational

7 Steps To Avoid Bullying
In our early school years we are bombarded with many new educational tasks.

Biographic

In this memoir Peter Dwyer reflects on the events and decisions that have shaped his life, comparing them to the experiences of a new generation of young Australians.

Children's

Sci Fi

?Hey! What is that thing?!? asked Nikki with a gasp, for right there inside their galaxy hopper, an enormous hole had opened.

Sci Fi

Finding himself resuscitated on a fertile world, exiled through the chasms of space, is only the first of many overwhelming surprises for Alex Hall.

Australian Fiction

Dom Onsert, a seventy-three year old man, was sitting up in bed with his back against the wall and his eyes moistened with tears.

Fantasy

Early one morning in South Gippsland, an average couple and their dog come face to face with a dragon. They are transported through a star gate above their home to the overlapping second realm.

Fantasy

Lucas Swanson is your average everyday teenager. He is an orphan living in New York City where he goes to school, has limited friends that add up to two, is constantly bullied for no apparent reason, and has the strangest blue eyes anyone has ever se

Biographic

Memoir

The term Pogo was a label given to every soldier in Vietnam whose role it was to support the troops involved in combat duties, supposedly a safe vocation. Examples would be Orderly Room, Q-Store, Cooks, Ordnance, Medical and Dental Staff, et cetera.

Australian Fiction

Crime

A new job and a new life seem to have finally put him back on track after a tragedy devastated his family six months before, but soon after starting his new job he finds himself taking risks to investigate the strange events he has witnessed.

Magic

Prophecy of the pendulum provides an opportunity for every person to become their own psychic! Board Game

Biographic

Medical

Humour outweighs dignity in this autobiography by a leading Australian surgeon, foundation Professor of Surgery at St Vincent?s Hospital, Sydney, and past President of the Royal Australasian College of Surgeons.

Memoir

A man stepped out from behind a rock. He looked decidedly friendly and identified himself without having to say a word ? the Partisans? red star on his cap said it all. ?Jesus Christ!? I blurted out. ?We?ve made it

Fiction

That face?she was the one Tahe had seen in his dream before leaving home. She was somehow connected to his distant past

Biographic

Medical

A mother?s story of raising triplets
Carolyn Angelin wants a quiet life ? a husband, couple of kids, a house in the ?burbs, and a dog.
Is that too much to ask?

Australian History

Biographic

Still standing and proud to have served. End of an Era in Penal Servitude and Punishment.

Biographic

The garden of Phath Kantannam and her husband, Mai Khong, is a slice of Eden in the hardscrabble hills that crowd the Ou River in northern Laos. Young trees do not yet bear fruit, but chili, eggplant, banana, and pineapple earn a modest income.

Fiction

What had driven teenage grape-picker Sasha Cantrelle to commit suicide? Or was it murder?
Only six days remain before B&S Ball revellers and grape-pickers depart the outback river town of Kickabutt.

General

An invaluable and practical guide to those many home owners and keen gardeners as they struggle to cope with the challenge of continuing water restrictions in finding ways to maintain viable gardens.

General

Blow the Wind Southerly is a story of adventure and intrigue set against the background of World War 1 and a mother?s attempt to see her daughter disinherited in favour of her son.

Educational

JB Garry, a successful breeder of Dobermans, has also worked as a dog trainer, providing his services to the police and the military. He has trained hundreds of dogs with great success ? admirers say he ?speaks with dogs?.

Cookbook

Alison Taafe?s inspirational cookbook takes all the pressure out of home entertaining for the most inexperienced of cooks.

Australian Fiction

Gommera Woman is the exhilarating story of a colonial family pastoral empire and two brothers who seek to control it. Richard and Robert Barsden coolly and shockingly murder Aborigines in an attempt to drive them from their land.

Memoir

John Irtel was born in Transylvania, a land rich in traditions and populated by resilient people. Somewhat naively, John absconds in 1947 to escape the ravages of change in postwar Eastern Europe.

Medical

Memoir

The abrupt ending of a life by suicide can be the most catastrophic of events for those left behind. Survivors experience intense pain and massive guilt.

Educational

The book looks at the transformation of a zone on which Australia is already disproportionately dependent for its wealth, and for its future opportunity.

Children's

It?s Tilly?s first day at school and she?s come across a bully called Snowbell who wants to steal her lunch, but Tilly?s found a new friend called Lizzy.

Thriller

Fiction

The disc of light was a thing of incredible beauty backgrounded by the blackness of space but what Ronnie Bleek was seeing and hearing just could not be, he knew.

Sarah Gibson sat in her faded but comfortable old chair and looked fondly down at her 6 beautiful grandchildren seated on the ground in front of her.

General

Educational

...how to get your business the attention it deserves" the book by Leah Squire owner of internet based travel company www.byokids.com.au ...your family travel gurus.

Fiction

It?s 1854 and John Leary has it made with Clarissa his expectant attractive wife and a growing building company.

Philosophy

My gift for this life is a memory pattern of past lives, several as a writer and many as a mystic.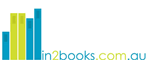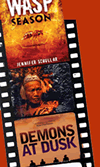 Related Indonesian Sites