SID HARTA

Publishers
Book Publishers
s
Sci Fi

Thriller

Set twenty years in the future within a context of passion, action and ever present danger, the Dream Nemesis searches the depths of an arcane and mystic lode to inspire the creation of a dazzling future.

Memoir

An Epic Journey from Russia to Australia.
A family of Russian colonists settle and develop new extremities of Russia.

Biographic

Memoir

Born in Poland, Helen Holgar was sixteen when WWII broke out. The brutality and restrictions that followed the 1939 German invasion had tragic consequences, yet through the turmoil she persevered with her studies and joined the Resistance.

Michaela Rootes is twenty-nine and still looking for her calling. So far she has bumped around from job to job, happily searching for the meaning of life. Micky's life used to be rubbish, but not any more.

Historical

Romance

The love stories in this book are woven into the politics of the Roman Empire at a time when its very life depended upon the calibre of the men in power.

Spirituality

This is a snapshot biography of the Twelve and others, who wish to speak of their personal life as opposed to their religious affiliations with the man Jesus.

Cookbook

All of the recipes in this book are covered in detail and each includes a variation. The recipes work, and have been made so you, at home, can cook them without any drama.

Travel

Educational

Hungary, Croatia and Italy
(Stopover Hong Kong, Munich and Bangkok)
For the Independent Traveller.

Self Help

New Age

You are invited to delve into the mysterious world of aromatic plants ? specifically essential oils and bush flower essences.

A lonely but gifted thirteen year old schoolboy is drawn into a web of international intrigue and espionage.

General

Beat around the BUSH? Being a freckly-faced, bare footed ?sandy? haired little Aussie roughie who spent a lot of my early life as a kid in the ?scrub?, animals were a big part of my life, and were looked upon as an extension of the family.

Biographic

Migration is a way to self-determine the lives of individuals. The process generally begins with a dislike of individuals to accept certain conditions.

Biographic

We are all on a journey. In life we are given a humble start and travel then individually.

New Age

General

This book explores the author's journey from poverty in one of the poorest countries in the world and she self-powered her energies ignoring conventions. This book is intended as an insightful reference to inspire.

Thriller

Jason Conway, a Kenyan born Australian resident now lives in Western Australia?s Kimberley region. He is fantatical about wildlife preservation ? particularly that of his native Kenya. When a game conservation idea, simmering in his mind for many yea

Journey of a Lifetime,Volume Two is the second chapter in the author?s life, offering reflections of his life with a family of eight.

Biographic

Memoir

Endowed with beauty, charm and intelligence, Australian born Margaret Burton was a free spirit ...

A seed it was planted
Inside my heart
And as it started to grow
I was filled with joy
And overwhelmed


Children's

This is a previously published book.

Biographic

This is a beautiful story of what it means to be born into a Sicilian family — a young family that left everything they knew and loved to migrate to the other side of the world with nothing more than wooden suitcases and trunks.

Biographic

Memoir

Nineteen forty-four was the worst year of my life. It exploded into my world with meteoric force, bringing with it a series of events which rewrote my destiny.

Religion

Philosophy

Not all true things are the Truth; nor should that truth which seems true according to human opinions be preferred to the true Truth – that according to the faith.

General

A Country Life is a grimly ironic title. The images it conjures—of a genteel provincial lifestyle; quiet strolls in leafy gardens; a healthy, nature filled existence—are completely shattered within the pages of this book.

Political Thriller

Fact-based Fiction

Insurgents kill the Israeli prime minister in Tel Aviv, and the repercussions signal disaster. A fanatical Israeli group retaliates by exploding three American nuclear bombs in Cairo, devastating the city.

Fiction

Thriller

This book deals in no timid way with the horrors and problems of Mau Mau.

Biographic

The controversial Western Australian Governments of the 1980s are again in the spotlight with the former Premier, Brian Burke, accused of seeking to influence the Carpenter State Government.

Biographic

Historical

This is the true story of a modern day small-scale miner trying to make a living on an alluvial gold mining lease on the Palmer River in central Cape York Peninsula, North Queensland.

Memoir

Travel

Follow the adventures of four misfits on a journey across the island of Borneo. Part travel story, part personal memoir, and much more than that, this is a journey of the imagination, of the spirit; it is a journey through life, through marriage, thr

Biographic

Travel

?I was running scared ? running to anywhere, and it was the Outback, the Never-Never, the Back of Beyond ? call it whatever you will ? which fascinated me, and I wanted to find out more about it..."

Action

Fiction

Hearts of Stone is a love story that starts before WWII. It is also a story about terrorism and religious fanaticism

Biographic

Action

This book is not available as it was only previously published to the galley stage.

Sex, Love, Hate, and Violent Death; on the tropical coast of Australia, where girls are prettier and every summer is long and hot.

Fiction

Action

After a sudden family tragedy, James Wise is forced by his miserly uncle to forsake his studies in medicine. He is directed to take up an innkeeper?s position at the isolated and apparently quiet village of Harmers on the wild South Gippsland coast.

Fiction

General

A lone stranger walked briskly on the dusty road that never ends. His distant image shimmered, distorted in the heat of the morning sun.

Australian Fiction

Fiction

Jane Breckener, from Sydney, receives her first teaching appointment at a high school in a small town on the north coast of NSW. Here she falls in love with Mark McMillan, an ambitious young dairy farmer who shows no interest in her except as a fr

Fiction

Fantasy

Isolated from the world shortly after his birth, twelve year-old Griffin is the last hope in stopping the collective memories of past Wizards from falling into evil hands.

Children's

Harry can't believe how one boy could have so much rotten luck. So he decides to do something about it ? with surprising results.

Creative Non-Fiction

Fact-based Fiction

A Dutch boy grows into a troubled youth after innocently overstepping the mark with his beautiful stepmother. He is there when Hitler attacks Holland, and lives through the long occupation of his country till starvation forces him to work in Nazi Ger

Fiction

When Wall Street tycoon Joseph Egan enters the lobby of an elegant Manhattan hotel to celebrate his daughter's birthday, he is faced with the panic and confusion of a shocking crime. Angry and deeply concerned, he realizes that the safety of hi

Memoir

Where is one to begin when the pictures of the past are crowding in on one's mind? When one relives an event as if it were yesterday?

Children's

Tim, nine years old and his sister Tara, seven live in a country town with their parents. They regularly spend the weekend away from home at their grandparents? house in the bush nearby.

Children's

Fantasy

How will he get him back to Santa before he finishes his Australian run with only the help of a grumpy sugar glider and his mate, a couple of koalas and a mob of kangaroos?

Children's

Tilly and Lizzy are away on their holidays when they once again find themselves in a spot of bother with the Gouda Town Rats, including Snowbell, their old enemy from school.

British & Australian Fiction

Thriller

A cargo ship vanishes off the New South Wales coast, baffling authorities ashore.

Biographic

Memoir

I eventually opened the throttle and gathered speed and suddenly I soared into the air and the feeling was magical.

Children's

The girls are getting married in a double wedding on June 1st to their childhood pals Marty and his brother Flynn. Guess who wants to come uninvited to the wedding?...

Thriller

Asian Fiction

When ASIS agents are found murdered in Indonesia, AUSEC agent, David Garis, is as surprised as any to find himself assigned to an operation meant to seek out those responsible.

General

Peter is an investment banker who spent his adult life climbing the corporate ladder but now finds his life lacks real purpose or direction.

Sci Fi

Fiction

2210 was to be a year to remember as the Affiliated Space Association (ASA) was experimenting with a new propulsion system.

Fiction

Action

Piper Campbell, the son of Ulster-Scott migrants befriends N?Kawa, the only survivor of the East Texas black Indian Karankawa tribe. As brothers, the two become inseparable.

Children's

Educational

Hi I?m your brain Imagine meeting your brain, hearing what it?s thinking, finding out what it does and how to look after it.

Poetry

This collection of verse ranges widely from the lyrical, through items of personal belief and feeling, to sharp social comment, with an unexpected section of whimsical drolleries...

British & Australian Fiction

Fact-based Fiction

David shoots and kills a demented Catholic fanatic as he attempts to assassinate his mother, the famous Dr Phyllis McGonigal, a world leader in birth control and female reproduction.

Biographic

Memoir

To the locals, Harry is an unknown entity who simply drives into town from somewhere and buys a derelict trucking business when prices are low and times are hard.

Children's

High in the mountains where the cherry blossoms bloom; a mysterious creature eats and slumbers. He is a birdman. He had no intention of leaving his home, until one day a wandering pirate enticed him to embark on a magnificent journey - a journey to t

Children's

Meet Titan: A very dizzy baton-twirling turtle in red spangled shorts.

Twinkle and Sprinkle: Two sugar plum fairies with oversized feet and a desire for fame that couldn't be beat.

Memoir

Biographic

How many times have you seen a person fall from grace and thought, 'Wow, I never would have thought he would do that.'?

Thriller

When Lee Bray?s love of old buildings led her to the abandoned Colonial Orphanage, little did she imagine that her life would be flung into a world of the Supernatural...

Historical

Biographic

In April 1975 Ngak Chhay Heng and his family loaded their car with their personal possessions, pushed it 20 kilometres from Phnom Penh, discarded anything that differentiated them from peasant farmers ...

Memoir

Medical

A creative and adventurous Australian bloke's battle with clinical depression and Anno Domini.

Fiction

Action

The Poppy Crop involves the adventures of an unusual farmer and two female lawyers with the story moving at a lively pace to and fro between Sydney and the Bush.

Children's

Educational

Hi I?m your breath Here?s your opportunity to meet your breath ? to actually see your breath at work.

This book will unlock the secrets of health, wealth and wisdom. Bulging with empowering information, it offers the reader a genuine plan towards financial freedom and personal fulfilment.

Memoir

Biographic

Disc jockey, male stripper, comedian and artist Billy Munro provides a lively thirty-year history of pop chart music from the early hit parades to the birth of the Top 40, the Top 50 and the Top 100 and everything in between.

Biographic

This is an account of the personal and professional life of a quiet, perceptive general practitioner and academic with a wide range of interests.

Thriller

Australia's Prime Minister assassinated, and on the same day, Indonesia's President shares his grim fate.

General

We should not spare any effort avoiding conflict. Widest possible experiences only teaches us to do the right thing for ourselves and others—dialogue helps us to share experiences.

Fiction

Thriller

During six precarious weeks as an undercover cherry picker, Detective Brogden hunts a ruthless wanted criminal, enjoys the company of young Scandinavian backpackers and becomes involved in a torrid affair.

Philosophy

General

We are born and then die, we perspire in summer and freeze in winter; we celebrate the beginning of a new year at the completion of our earth, encircling "our" sun.

Action

Fiction

After years of study and hard work, the strikingly beautiful Carmen Minelli finally achieves her dream ...

Children's

Educational

Hi I?m your heart In this book you?ll fall in love with your very own heart!

Creative Non-Fiction

Biographic

Together they rushed to the back steps where they could see over the dividing fence of corrugated iron. Joe was playing the whip like a man gone mad while Pat lay writhing on the ground, his Sunday shirt covered in dust and blood.

Cookbook

Humour

"The heart of the dinner party is not the dinner, but the party."

Children's

Educational

This brilliant little book not only makes all skin colours the same, but also helps us laugh at all the funny things skin can do.

Biographic

General

Starting in his teenage years, Bill McGeever gradually developed a knowledge of the structure of society and its governance, and the economical framework in which it functioned in most countries of the world.

Humour

British & Australian Fiction

Driven by the sound of his mother?s mouldy foot stomping from the other side of her grave, Gavin Troop steps out to rid the world of sewage.

Fiction

British & Australian Fiction

In one afternoon Sam Scott loses his bride, his dignity and his wedding cake.

Biographic

Memoir

FOURTH PRINT RUN! Steven Murphy, the Pyjama Boy, has been a police officer for more than ten years.These days he speaks to the youth of Australia, illustrating to them how he overcame phenomenal hurdles to reach his ultimate goal.

Creative Non-Fiction

Philosophy

Inspired by this message from his college lecturers, the idealistic and zealous 19 year old Doug O'Connor takes up his first appointment ...

Children's

Educational

Australian author champions child health in a fun way. There are four books in the series ? Hi I?m your brain, Hi I?m your heart, Hi I?m skin and Hi I?m your breath. The series helps children become actively involved in their bodies. (set of 4)

Creative Non-Fiction

Biographic

The stories in this book are a reflection of the colourful people the author has been involved with and the small communities of which they have been a part.

Sci Fi

Fiction

When I signed up for this mission, I knew the risks involved. But it was alright, because we had the IPC to cover us, right?

Educational

Biographic

Increasingly, people in westernised societies are seeking connection with meaning beyond the shopping mall and stockmarket reports.

Thriller

Action

During the last years of colonial rule in pre-independent Zimbabwe, a bitter struggle for power raged within the country.

Memoir

Biographic

The Serpent Rising is a journey of spiritual seduction is based on my experiences in India during the 70's. It is essentially a memoir.

Spirituality

Self Help

To receive channelling in the form of messages, it is very beneficial to be ?completely out of your mind?!

Fiction

Humour

It really is quite an incredible achievement. Cyril and Desmond take us on a larrikins' guide to birth, death and everything in between as well as throwing in the hereafter and pre-existence just for good measure.

Biographic

Memoir

"A riveting memoir and a fascinating tale, encapsulating the heart and soul of journalism in a thoroughly entertaining way."

Fiction

Action

It?s 1980 and, in the shadow of better known political dictatorships, the isolated island state of St Christopher is in the uncompromising grip of lawyer Dean and his cohorts who have stepped over the line that separates duty from personal gain.

Fiction

Romance

I was drawn to her effortless smile. One could say that her smile is like the moon, and that when you are close to her, she has the sensuous feel of a cat. She could give you a look that suddenly chills to the bone;

Action

Fact-based Fiction

Staying alive in a strange land isn't always easy...

Religion

Philosophy

Have two millennia of spiritual leadership by the Christian Churches come to an end? Are the Churches so compromised today by sexual scandals that such moral leadership is no longer possible? To where or to whom then, in this secular materialistic...

Children's

Fantasy

Join Wilbur the Weird and his friends on their mystical journey into the unknown. One night, this adventurous strong-minded little elf has a dream and is visited by Fang, the God of the Sky.

Thriller

Asian Fiction

For six months, Alex lives on the edge. A twist of fate results in him failing to take his own life, and his desperation becomes a fight for survival as he first runs from then confronts others who are determined that his life should end.

Biographic

John Carlshausen"s 200 years of family history- 100 years in Germany, and 100 years in Australia, is peppered with highs and lows,great joys and tragedies.Untimely deaths,accidents,murder, and much more. Available from Amazon online

Fact-based Fiction

British & Australian Fiction

1817, Feejee sees the birth of Ratu Seru Cakobau, heir to the Island position of Paramount Chief.

Fiction

General

Dash surprised his leader by bowing low, before rising poker-faced and performing a little two step dance.

Philosophy

Poetry

An abundant amount of lines,
for an abundant amount of tales.

Memoir

Biographic

What a beautiful mind! Hidden Footprints of Unity is a substantial work from an intelligent and spiritually perceptive man. Arasa has skillfully navigated his way through a vast array of subjects.

Romance

General

A Matter of Course is the narration of a time gone by as the dreamtime encompasses the listener of another era.

Biographic

There was a cardboard carton filled with notes, pages, scraps of paper . . . the bits and pieces of life.

Biographic

Memoir

Traverse the world?s oceans, wrestle man-eating pythons in tropical Australia, trek through the jungles of Africa, wend through the Canadian Rockies, swelter in the piercing heat of the Arabian Desert and confront a Sumatran Tiger ?

Sci Fi

Why do intelligent people indulge in high-risk sexual behaviour? That is the question John Ashley and his research student and lover, Liz Brown, set themselves to answer

Fiction

General

When Ken Cameron, school teacher, meets 'Sonny' King, a talented young Aboriginal footballer, on the long train journey to Buraweena, he little realises that this chance encounter will lead him into a labyrinth of racial politics and i

British & Australian Fiction

Action

An exciting tale of comradeship, revenge and war

Fiction

Action

Thomas Coburn is running away from his past. A disastrous marriage and a ruined career as a surgeon have poisoned his taste for city life.

A compilation of inspirational poetry and teachings about how one can live a more life.

British & Australian Fiction

Horror

Twelve year old Lizzy fights to survive a horror-filled existence, with a psychopathic elder brother, Jason.

Travel

Wherever you travel, be it by ship, train, bus, tram or on foot as I often do, you need money. It all started with my booking a berth on a ship ?Galileo?.

Fiction

Cassy is eleven when her mother dies suddenly in an accident. Her father decides that they need to get away, in order to heal, and they set off around the world for a year to wild and wonderful places.

Biographic

Historical

An idealistic young engineering graduate, torn from his dream career before it could begin to join the German army, finds himself assigned to the Russian front where he becomes aware of a stra

What became of O'Farrell's millions? When Irish con-man Patrick O?Farrell was sent to prison, the secret to his stolen millions went with him. Now O?Farrell is back, apparently terminally ill, and offering to reveal that secret ? but only if the m

Fiction

General

The Key of ?C? is a drama set in a background of the classical music world and its intrigues, moving between Sydney, Australia and England. Available also directly from the author should you wish to phone [07] 5473 0958

Humour

Self Help

A lot of men are crying into their beers out there. Why?

Fiction

General

Ryan, Dave and Andrew are three disaffected teenagers from a middle class suburb of western Sydney.

Biographic

Self Help

Ex-journalist former entertainer Jim Vickers-Willis opens by taking us to Kenya and the filming of little girls held down by their loved ones to be mutilated for life.

Creative Non-Fiction

I had come through many victories, tests in which I lay fallen, trumped by my better instincts, to negotiate the beauty of India, and remember it the way I did.

Sci Fi

Fiction

Is there somebody with you? Are you alone? Is there a bug in your system?

Biographic

Memoir

For hundreds of years philosophers have said that the meaning of life only comes to us when we pass away. But let it be said that through struggle, hardship and acceptance, the meaning of life can come much earlier.

Thriller

European Fiction

When Detective Inspector Vince Schuster investigates his brother?s disappearance the last thing he expects is to be tossed into the maelstrom of international terrorism.

Biographic

Memoir

As a sequel to Strand One, The Way Things Were, this gentle Memoir continues to string together anecdotes in which non-humans have most of the spotlight and the humans...

Fiction

Worn down and cynical, university lecturer Tony has a jaundiced view of life, politics and religion. His friend Sam, is a lecturer and a perpetual playboy.

Memoir

Biographic

An original and genuinely Australian memoir that brings the non-human world to the fore.

Fiction

Sport

A comic, mock-inspirational tale of one man tortuously overcoming impossibly ridiculous odds to realise a lifelong dream: Kevin Kevinson wants to play rugby for the Wallabies.

British & Australian Fiction

Humour

Inspired by a lecture she has attended, Regina Stanton, a young journalist, embarks upon a journey ...

Fiction

Australian Fiction

?Aren?t you tired of a past littered with escapes? Think about the woman you?re becoming!? Leonie said, trying to prevent Cassie?s flight. The past denied and her dance championship dreams discarded, Cassie Sleight leaves home. In the seemingly id

Thriller

Crystal, a seventeen year old schoolgirl in suburban Australia, is disenchanted with life and itching for adventure. On a whim she bluffs her way into an audition with the White Diamonds, a dancing troupe touring South-East Asia. Available only via

Memoir

Biographic

For 70 years Babette Stephens' stellar talents lit up several facets of the entertainment business in Queensland:

Fantasy

Horror

Thirteen... Unlucky for Some invites you into the lives of creatures so much like ourselves, where the opportunity for expressing many of the absurdities and qualities of the human personality within the parall

Memoir

This book is not meant for historians nor literati. It is an account which someone, who might be less demanding on correctness of one sort or another, would like to read and know of one's experiences of events 'over there'

Memoir

This book is not meant for historians nor literati. It is an account which someone, who might be less demanding on correctness of one sort or another, would like to read and know of one's experiences of events 'over there'

Memoir

This book is not meant for historians nor literati. It is an account which someone, who might be less demanding on correctness of one sort or another, would like to read and know of one's experiences of events 'over there'

Humour

Travel

Apart from frequent mention of aeroplanes and airlines, this collection of short stories is eclectic and diverse.

Biographic

Memoir

As Russian tanks roared past Ale's parents' farm in Lithuania, her happy childhood turned into a nightmare.

Children's

"Hi, I'm Porkoni. See if you can spot me in all the pictures inside the book. Please join Mad, Seanie, Wigs, Fungai and me in an African Adventure."

Fact-based Fiction

British & Australian Fiction

Kymberly lost her parents when she was only seventeen, and life took a dramatic turn.

British & Australian Fiction

Action

A 747 airliner is lost on the wild and trackless north coast of Australia. Rescuers are helpless in the face of a massive cyclone...

Fact-based historical novel

Escaping the crushing rural poverty of southern Italy, Pietro finds further challenges in his adopted country and experiences great personal hardship.

Fiction

A man cuts down a tree. Another decapitates a child. Which image should affect us most? A falling tree is the more disturbing image, as Mother Earth is dying through human actions, a reality that must transcend our usual sympathy.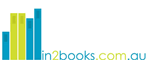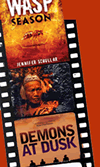 Related Indonesian Sites